Forms are always helpful for a website. You can easily collect user feedback, build your email subscriber list, enable customers to get in touch, and much more. However, in order to use forms effectively on WordPress, you need to choose the best form-building plugin. Our number one pick is none other than Gravity Forms.
Gravity Forms has over 30 ready-to-use form fields and a massive library of 3rd party add-ons. With the help of these add-ons and form fields, you can create custom forms according to your requirements or your website. 
If you still aren't convinced that this is the best form-building WP plugin, then here are 6 unique features that you can use to make your website more engaging.
Why Gravity Forms?
Creating forms on a WP site isn't a walk in the park. It requires a fair amount of both time and effort. In addition, creating customer fields requires a lot of coding to come up with a form according to your needs eventually. If you install Gravity Forms, you can save your time and effort by using pre-built forms and custom fields available.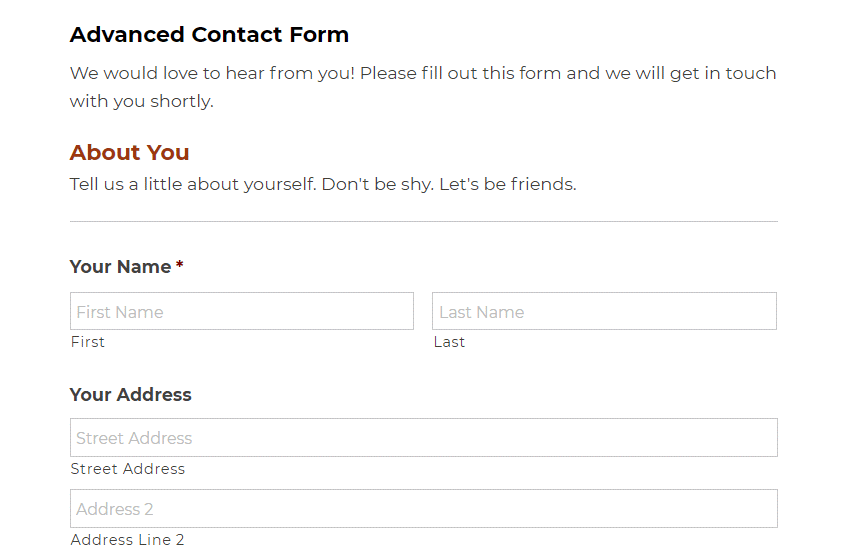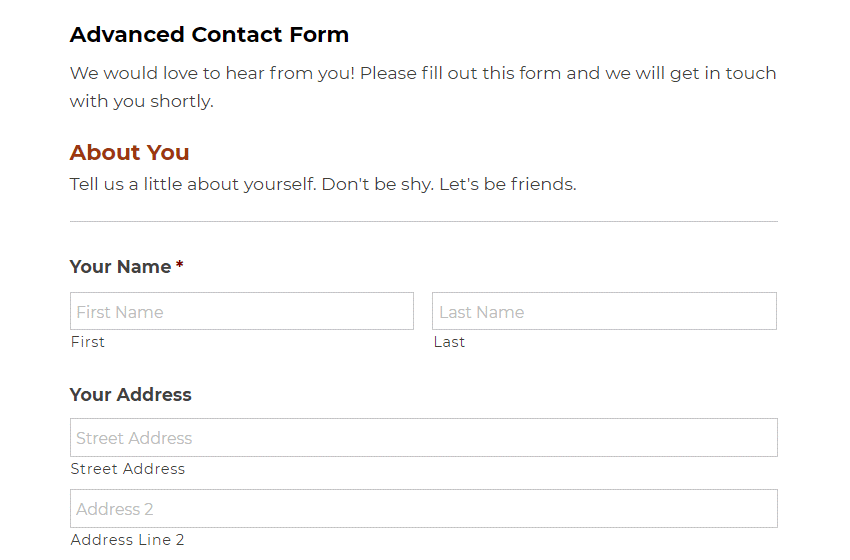 This form-building plugin is ideal for fulfilling your requirements and those of your users. To be precise, this plugin offers endless opportunities. From getting the drag and drop option to being able to customize your forms completely, you'll get your hands on a complete package for form-building capabilities. – And that's only the start of what you can do with this fantastic plugin. 
The Six Best Features of Gravity Forms
Optional Conditional Logic
You should know that Gravity Forms are perfect for building standard forms. However, in addition to that, you can also include various other pre-built fields that'll help you gather additional information. This can assist you in connecting with your audience better. 
You are also able to create dynamic forms. You can set custom parameters so that specific fields and information will only appear when particular requirements have been fulfilled. For example, you can ask your visitors their preferred mode of contact while they sign up or submit a ticket. After that, different fields appear based on the method of communication selected.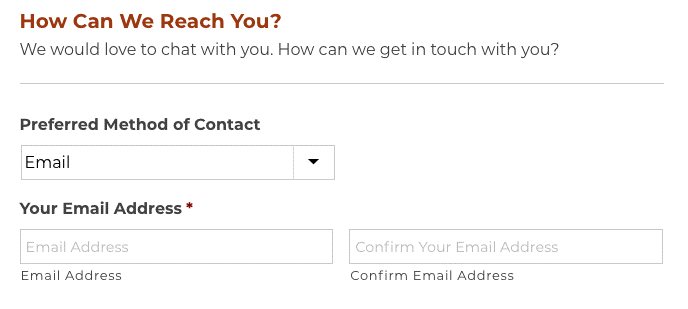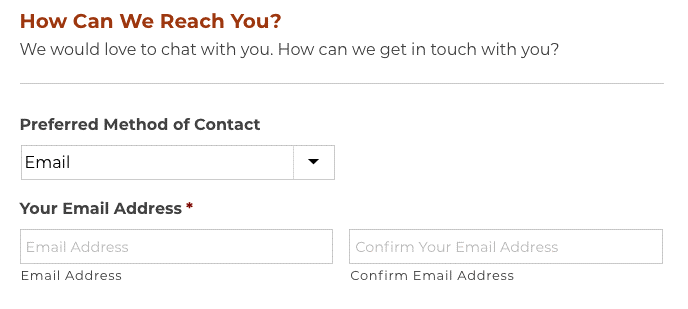 Once they choose 'Email' as their mode of contact, fields that request their email address will appear. On the other hand, if they choose "Phone," you can ask for their contact number in the field that'll arise. 
This clearly means you can make your forms according to the fields required for different users. By dynamically showing and hiding fields, you can make sure your users know what you are doing.
Build Your Mailing List
Having a long mailing list is great for marketing and having your voice heard. With the help of Gravity Forms, you can create custom forms that highlight users' preferences in receiving information. You can add a field in which users can choose what type of email they are comfortable or interested in receiving. That way, your users will get what they want and not feel annoyed by any of your email campaigns.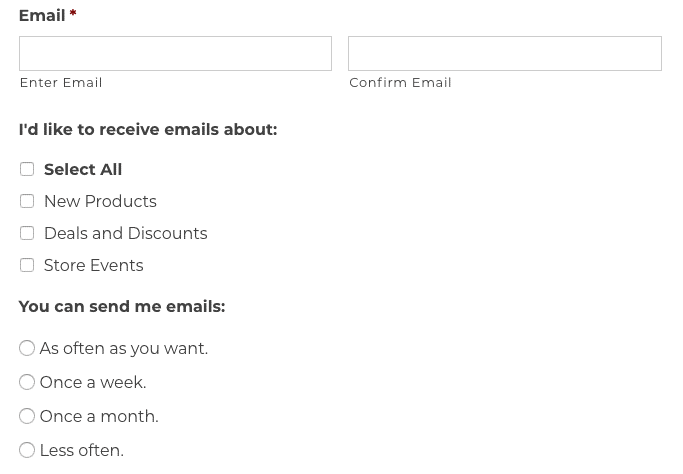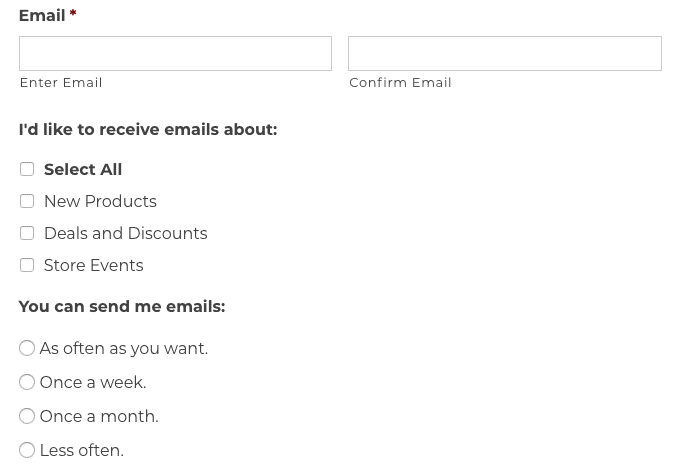 This will save you from people unsubscribing from your emails. To avoid spam, Gravity Forms also has a ready-to-use CAPTCHA feature. Use this feature to establish a quality mailing list.
Smart Upload in Gravity Forms
Wouldn't it be great if you could crop, edit, and rotate files before they are uploaded? Well, with the Smart Uploads in Gravity Forms add-on, users can preview their files before uploading them. You can also edit your images and change the order of the sequence when you upload files.
The Gravity Forms image preview option ensures your files are uploaded without any errors. You can easily edit and crop images to make them look perfect on your website. There are many effects and filters you can use to make the pictures on your website look better.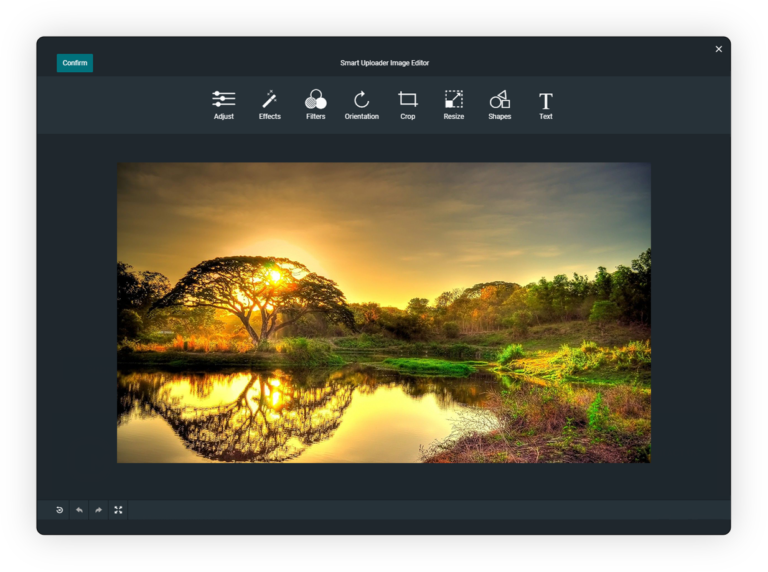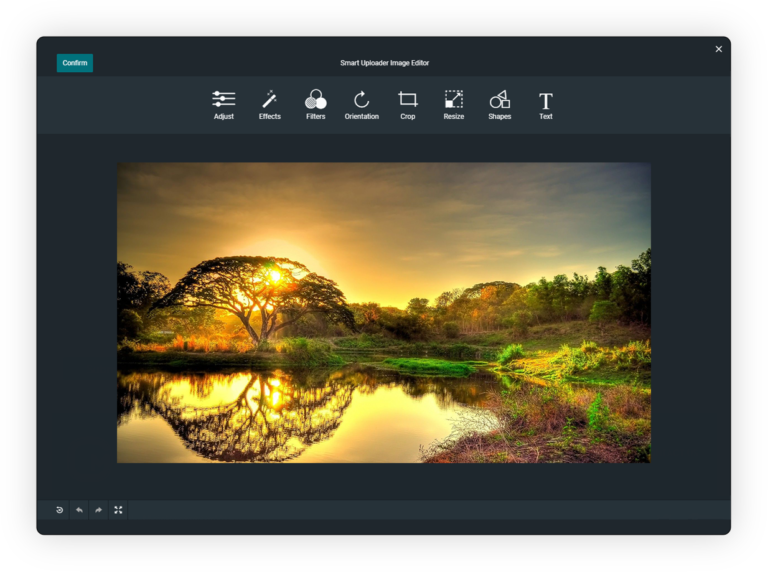 4. Create Polls for More Engagement
If you use the Polls Add-On, you can create custom polls and even reveal results for users to see on your website. Or, if you want, you can keep the results a secret and either keep them for personal reasons or reveal them via email.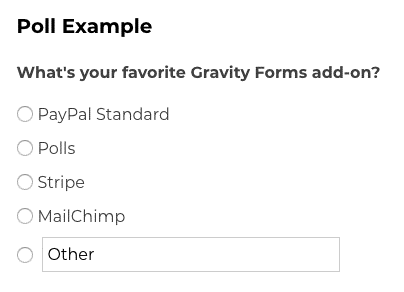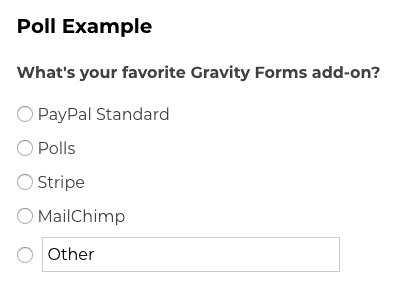 You can use conditional logic to make your polls more engaging. Also, you can randomize the answer choices to get more authentic results. Short and smarter quizzes are a great way to engage your audience and get the necessary information. 
Enable User Registration
The user registration add-on has all the initial fields pre-built. This will take only a few seconds. But you can get more members if you let people sign up for accounts on your website.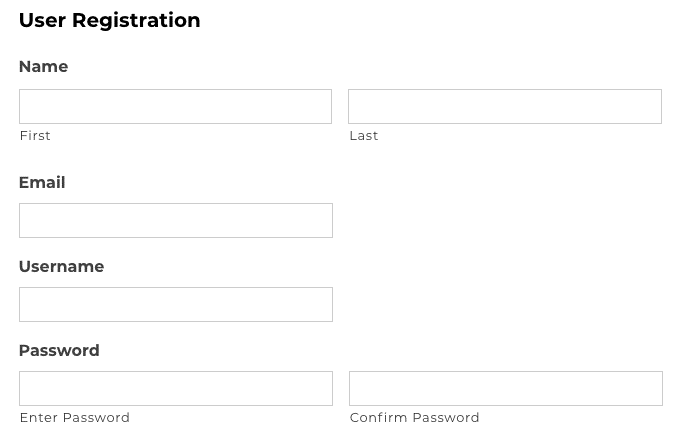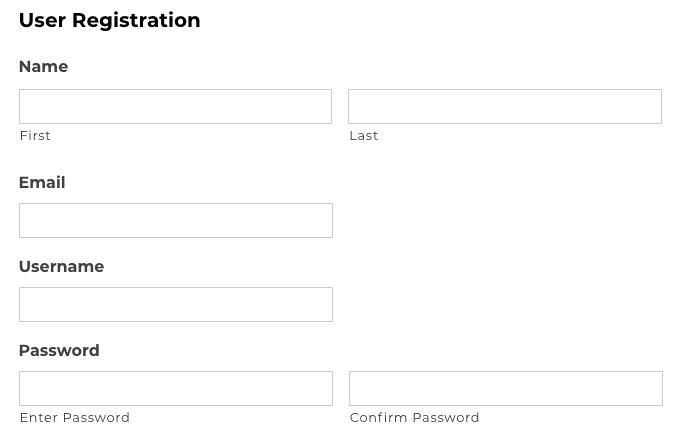 A CAPTCHA is a great option to add to your form to avoid the risk of spam. A CAPTCHA also helps in preventing bot accounts as it requires email confirmation. In addition, the User Registration plugin integrates with BuddyPress for user payments and social networking. You can make sure that accounts aren't created until the membership fees are paid.
Allow Users to Publish Content Via Forms
With the help of the Advanced Post Creation Add-On, you can add a form on your website that allows users to submit posts. Users can comfortably create content, and you get the opportunity to review that post before it actually goes live.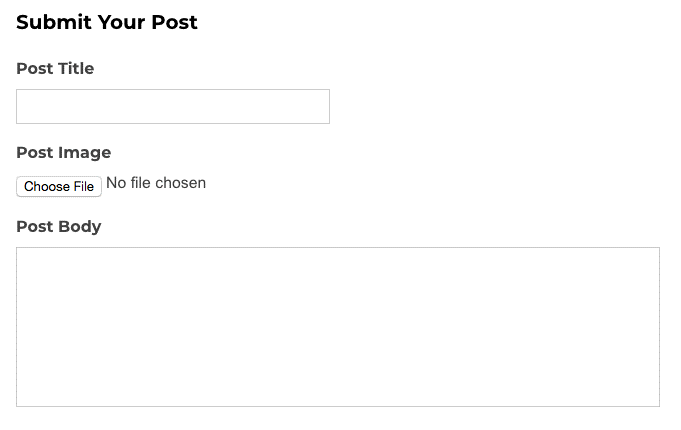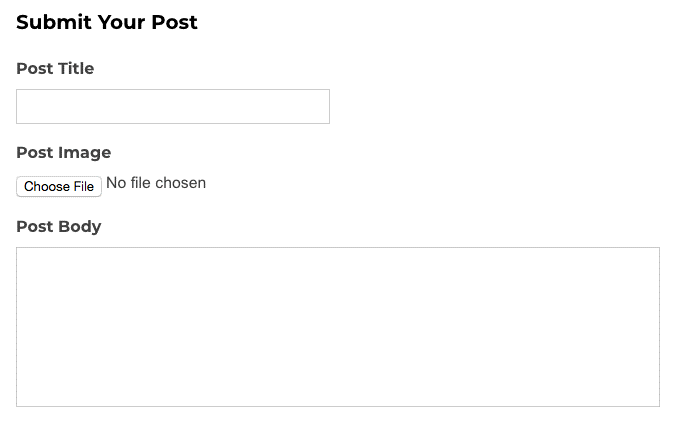 This method will make sure user-generated content is of high quality as you get the chance to review it. In addition, this form can also be considered an invitation for content creators to submit posts on your site. 
This also makes the site safer because users can now submit content from the front page instead of the dashboard.Users won't have access to the back end, so you don't have to worry about them posting any incomplete posts or accidentally breaking into anything.
Wrap Up
Forms have become a vital aspect of website development. Regardless of which industry you belong to, you'll end up using a form in one way or another. For example, a checkout or contact form is crucial in setting up your online store if you want to sell something. However, instead of creating these forms manually, you can make your lives easier by installing Gravity Forms. With this WordPress plugin and its great add-ons, you can make your forms fun for users and make sure you're getting the right information from your members.
If you are still manually creating forms on your WordPress site, it's high time you upgrade and install Gravity Forms for endless opportunities to create the best forms for your website. 
Is there anything that you'd like to add? Share your feedback in the comments section below.