Having well-organized and clean rooms for kids is of utmost importance. Kids tend to be inattentive. Hence they keep misplacing their stuff. Finding misplaced stuff then becomes a nightmare for the parents. Again, kids are hyperactive, and they tend to run and jump around all over their rooms. Hence, the chances of them getting hurt or tripping over are considerably high. Hence, it is well important to keep their room clutter-free and well organized so that accidents are minimized.
3 Simple Steps To Take If You Want Your Kid's Room To Be Well Organized
Furniture That Helps In Organizing Stuff
The beds in the kids' rooms get messed up very easily. It is a good idea to teach kids to make their own beds properly at an early age. If there is a single child, the entire under-bed storage space can be dedicated to that child.
However, parents usually go for vertical beds if there are multiple children. In such cases, the storage space becomes limited, and a child must be taught to fold, pack and utilize every square inch of the storage space effectively. If the children are small, it is better to get the storage space compartmentalized. In such cases, a slightly bigger coop for blankets and smaller for pillows can be made to help the child learn faster.
Study tables are another place that gets messy after each day's homework is gone. Tandembox soft close drawer systems are a great way to keep children's drawers and tables organized. Tandem box drawers can be slid open smoothly without any jerk. These drawers are organized into compartments so that the child has to look for a good only in its designated compartment and not all over the drawer.
Erasers, pens, and pencils are small in size, and finding them in a big drawer without proper cabinets is a real challenge. Hence, tandem box drawers are the best option for an organized and spacious study table. Since there are compartments for every little thing, all the space in the drawer is well utilized. Moreover, with soft close drawers, parents do not have to worry about children hurting their fingers. These drawers close smoothly without a bang, as in the case of other self-close hinges.
Getting Customized Furniture
Modern lifestyle expects people to reinvent furniture to suit their particular needs. Hence, parents can better organize the kids' rooms if they have custom-made tables, chairs, etc. For instance, today, most young children need to learn the use of computers. For young children, it is better to give them computers with detachable keyboards instead of laptops or lightweight tablets. Hence getting a customized table with an attached keyboard tray is a good idea. 
Likewise, getting custom fabric chairs for the kids' room is a prudent buy. Such chairs take care of the child's comfort and the room's overall dimensions. Also, most children are reluctant to sit on uncomfortable plastic chairs. In such cases, the chair adds additional clutter to the room and is left with little utility. On the other hand, most children enjoy the softness of velvet or upholstered material, and thus these chairs get utilized well.
Again with closets, it is better to use hangers to hang clothes, be it shirts, jackets or pants. Also, it is important that the hanger rack is within reach of the child, or tiny steps could be added to make them accessible.
Getting Proper Lights
Getting the correct light in any setting is important for its functionality. For instance, LED stage lighting companies sell lights that specifically cater to creating a mood for stage performance. Likewise, LED outdoor lights are well suited to be installed in outdoor conditions in porches and garages. 
These lights are resistant to dew and produce high-intensity light. Likewise, children's rooms should have lights of the right intensity as they may have a direct correlation with their eyesight. Again, it is a good idea to have smart lights. Such lights can be controlled by parents using a remote. Kids often doze off and forget to switch off the lights. Hence, smart remote-controlled LED lights can be good for the eye and also can save a lot of electricity.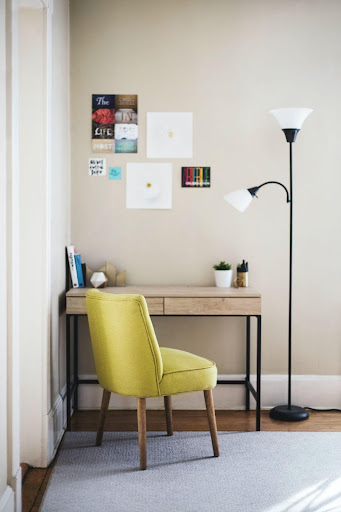 Conclusion
Taking simple steps to keep a kids' room organized goes a long way in training children to handle their own chores. Children quickly learn how to do simple tasks like making the bed, organizing their cupboard, etc. Also, it saves a lot of time for the parents. If the room is in a mess, it requires frequent cleaning, and useful things get lost easily. Recurrent cleaning and finding lost items take away a lot of time for parents. The time thus saved by designing a well-planned room can be utilized to spend quality time with one's kids.