Electric vehicles are taking over the automobile industry. That's because they are environmentally friendly and do not produce harmful gasses.
The sales of EVs have witnessed exponential growth in the last few years. This trend is being further supported by governments that are offering special discounts and grants.
Both households and businesses can benefit from these grants. There are many benefits of Hypervolt EV Charger Installation EV charging points at home and your business site. We are mentioning some below.
Attract Customers
If you are a business that caters to many consumers, you can benefit by installing EV charging points at your business sight. This will drive customers who have electric vehicles to your site. It will also provide support to your employees.
A business in the UK can install up to 40 sockets under the Workplace Charging Scheme (WCS). That means that if you are a large business you can benefit from these schemes. The benefits will be even greater if you are a logistic or Courier Company and you have a fleet of electric vehicles.
Promote Green Environment
Much has been said regarding the importance of protecting our environment, yet the emphasis can never be enough. Everyone has to play his part in promoting and creating a safe environment for everyone. When you install EV charging points at home or in your office, you are promoting and contributing to a safer environment.
Higher Property Value
Whether it is your business site or your home, having EV charging points can contribute to the estate value of your property. People love comfort. For someone buying a new property for himself or his business, the provision of EV charging points can make a lot of difference.
Benefits from Government schemes
The UK government is offering a promotional scheme for EV installations. The WCS or Workplace Charging Scheme allows businesses to install up to 40 sockets while the government grant is £350 per socket.
This implies that you can end up saving up to £14,000. There are however some conditions that need to be met for eligibility.
For households, the government is offering EV charge point grant scheme, according to which 75 % of the installation cost will be granted by the government. You can install more than one point if you are found eligible.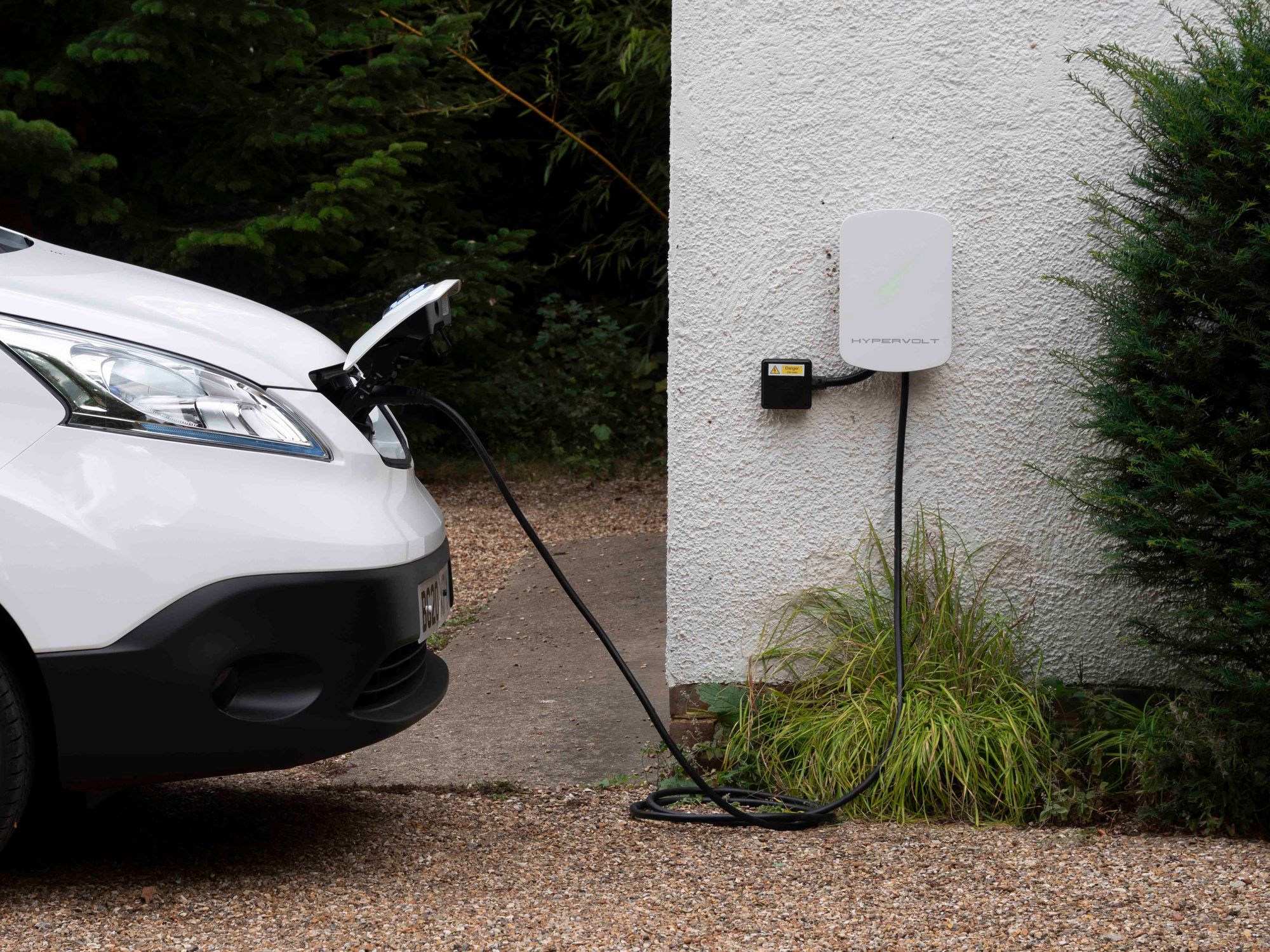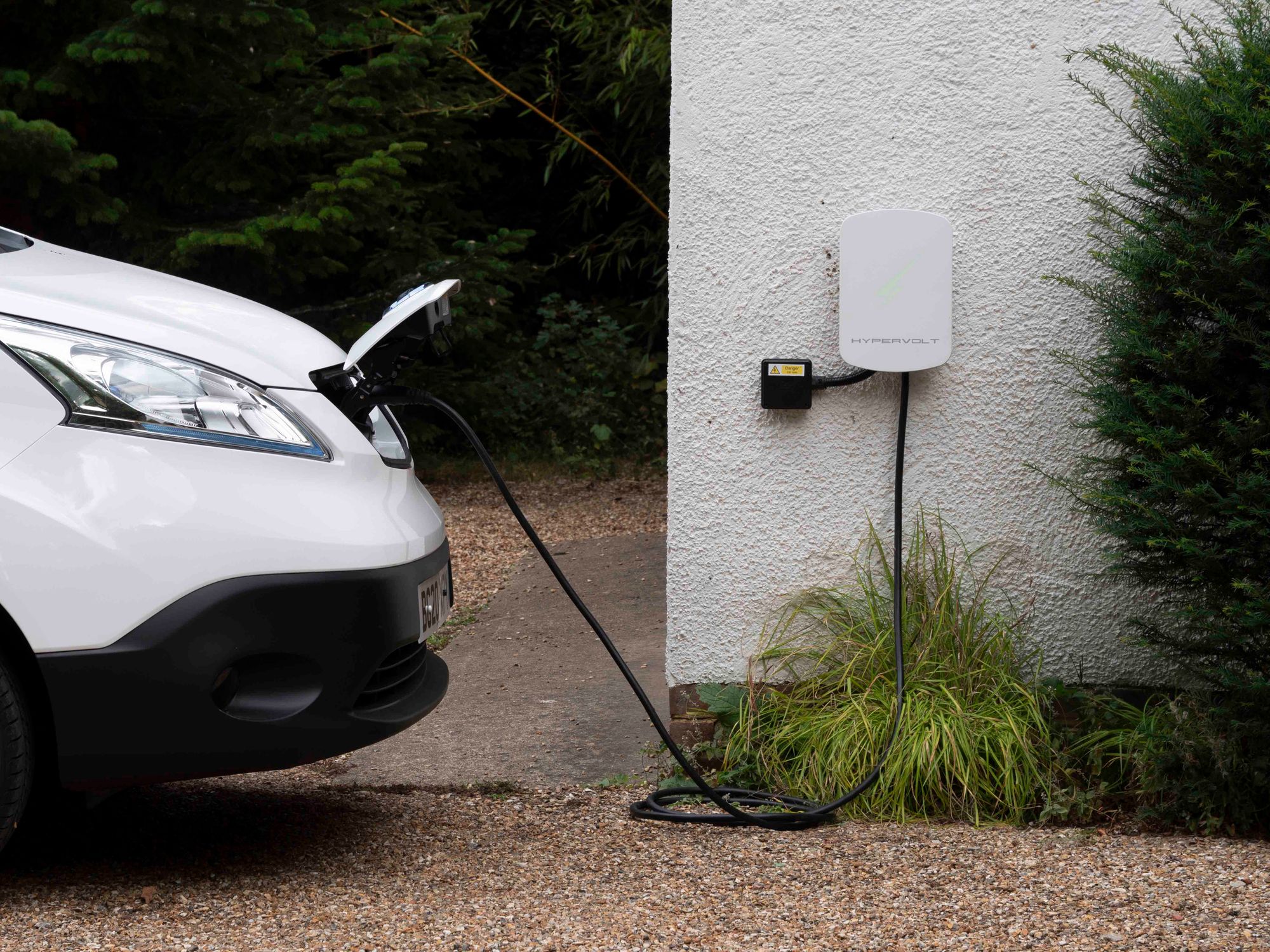 Save Charging Cost
 You can find many EV charging points in the UK and use them for charging your electric vehicles. However, installing EV charging points at home can save energy costs. You can choose to charge your vehicle at any time during the day or select off-peak hours.
When you will be charged less. Finding and driving to a commercial charging point and then paying for it will cost more. If you are a business and have a large fleet of vehicles, this saving can translate into a considerable amount.
EV charger and installation providers such as Hypervolt EV charger installation often come with smartphone applications, which can help you identify an off-peak hour charging schedule and help you save cost.
Save Time
EV charging points at home or your business site can help you save the time you spend driving to a commercial charging point. Carrying out a Hypervolt EV charger installation at home or your business site will provide convenience to you and your employees. You can say goodbye to long waiting lines at public stations.
Long Battery Life. 
EV batteries work just like those of smartphones. They can become less effective with time due to usage and constant charging. Charging them partially also contributes to their degradation.
When you get them partially charged from public stations, it will speed up the degradation process. This can be avoided if you have opted for Hypervolt EV charger installation at home and at your business sight. You will be able to charge your batteries completely and enhance their life.
Compatibility 
Many domestic and commercial EV chargers can provide charging to a wide variety of Electric vehicles belonging to different manufacturers.
You do not have to install brand-specific chargers for different vehicles. This can come in handy if you have to charge a fleet of vehicles at your business sight.
Smart Operations
Whether you are looking for a Commercial EV Charger Installation or a domestic one, many providers now have smart applications which you can install on your smartphones or your laptops.
You can retrieve consumption reports using the apps and even prepare charging schedules. You can get weekly, monthly, or annual reports of consumption and identify methods for cost-saving.