Fortune magazine, an American Multinational Business Magazine, nominates the top 500 businesses based on annual revenue. This list contains both publicly & privately held companies. Many companies strive hard to enlist on the Fortune 500 list, but a few manage to get through. As you know, it requires years of struggle to get associated with Fortune Magazine; many business owners are looking for success stories of such businesses to get inspired to create one of their own. If you are one of them, this blog has everything you need:
Walmart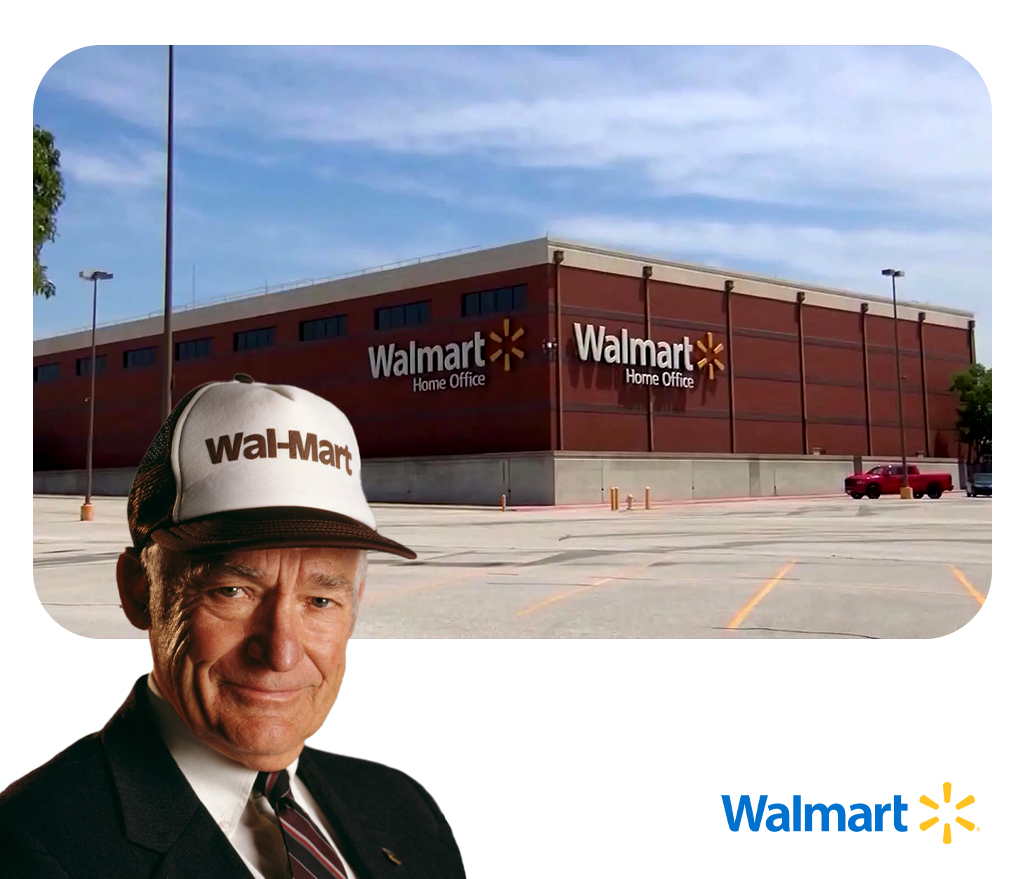 Walmart, an American Multinational Retail Corporation, runs a chain of supermarkets. This American Multinational Retail Corporation is a massive success because it touched the right pain point – 'Customers want to spend less for high-quality products. The struggle of 60 years speaks in these numbers:
Sam Walton, the visionary leader behind Walmart, inaugurated the first ever Walmart store on July 2, 1962, in Rogers, Arkansas. The continuous efforts and proper marketing strategy have helped them to open 10,500 stores, far and wide.
Walmart hit its first-ever big revenue goal of $12.7 Million.
Amazon
You would be surprised to know that Amazon was not Amazon since the beginning. It was initially named Cadabra in 1994. After a year, Jeff Bezos decided to change the web design and call the marketplace as Amazon. The secret ingredient of Amazon's success story is the brilliant & unique ideas & innovations brought about by Jeff Bezos. Year after year, Amazon expanded. It incorporated the Kindle E-Reader, which proved to be a boon for bookworms. Then it brought 'The Alexa Concept' in, about which we all are well aware.  
Apple
Who doesn't want to own Apple devices? Everybody does because holding an Apple device in hand adds to the standard. But Apple was not as big as it is today 45 years back. The whole credit for Apple's success goes to the strategic vision of Steve Jobs and Steve Wozniak, who shifted who wanted to bring a new era of portability, keeping the fad of desktop computing intact. When we search for the key elements of Apple's success, we come across two significant points – PERFORMANCE & DESIGN. The success story began with the Apple II, which drove the companies' revenue to peak.
CVS Health
When we're talking about the drugstore chain in the US, a name always hits our minds – CVS Health. Since its inception, CVS Health has been continually growing. CVS Health always had a beautiful perception that kept them growing, "We're here to grow, not to survive.' The most significant event in the history of CVS Health was its move to abandon selling health-harming products like tobacco and cigarettes. Though this move could hurt their revenue, it established faith among people to trust this brand for genuine healthcare products. Besides that, CVS acquired many big organizations – Eckerd Stores, Eckerd Health Services, MinuteClinics, Caremark, Coram, Omnicare and Target.
Larry Merlo, CEO of CVS Health, relied on the principle of the 8 P's, which convinced them to focus on the eight potential areas of the businesses meticulously:
Walt Disney
Walt Disney is the name of the person behind this entire Disney concept. The whole thing started from his daydreaming. Today, he is the owner of the most prominent diversified family entertainment & media enterprises that operate internationally. In 1920, Walt Disney started with the Alice Comedies. Walt's fictional characters gained so much popularity that he got inspired to come up with more of them. As a result, he gave birth to Oswald (The Lucky Rabbit), Mickey Mouse, Snow White, Pinocchio & Seven Dwarfs & Bambi. Once people started catching fantasies about Walt Disney's character, this company's revenue started shooting up. Then he decided to craft his Disney World, where people can enjoy living in a fictional world. So, he came up with the idea of constructing Disneyland. The total revenue earned by Disneyland alone accounts for $7.4 Billion.
Pepsi Co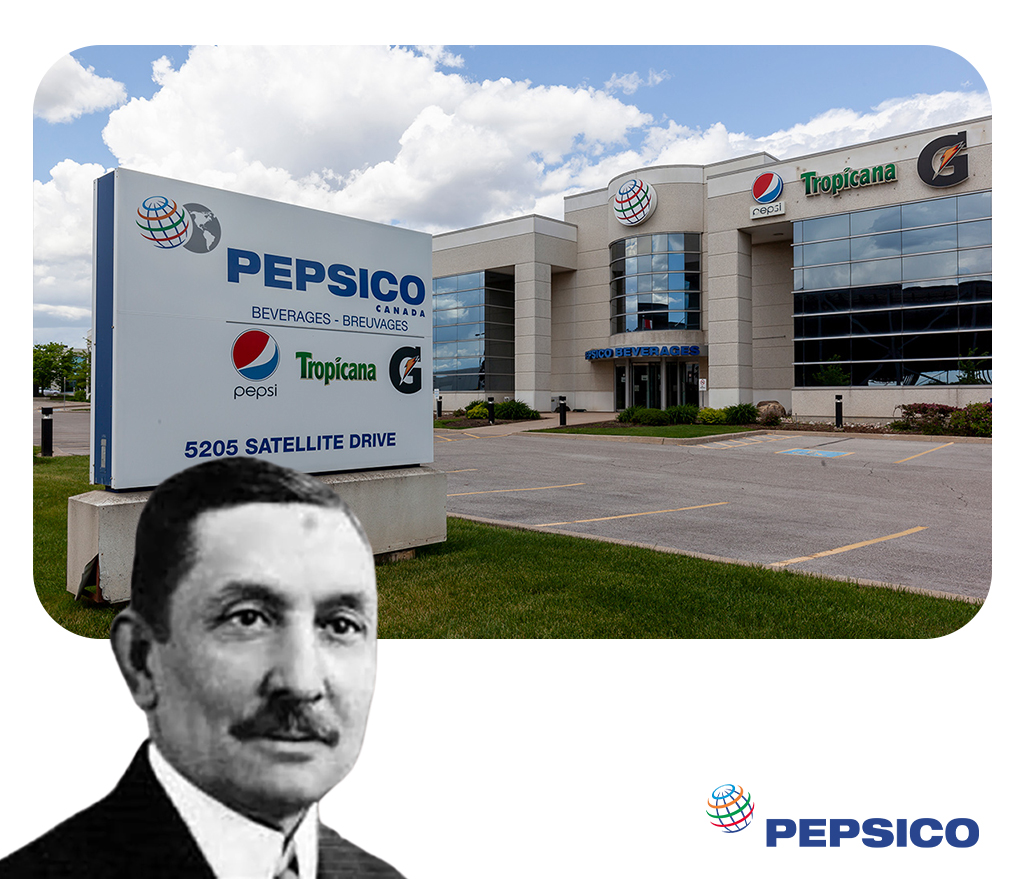 When it comes to the best food and beverage company, one name hits our mind – Pepsi. Co. This company is renowned for its tastiest snacks, like Doritos and Cheetos and refreshing drinks, like Mountain Dew, Pepsi and Gatorade. The face behind this successful venture is – Caleb Bradham, who started it all by coming forth with the first-ever recipe of Pepsi in 1880. His invention of Pepsi Cola became famous in 1902, which convinced him to open a company of his own. The struggle of Pepsi was real. This company is a true example of – what rising from the ashes is like. Pepsi fell hard on the face of the earth during World War I. Besides, it was reincorporated and reorganized many times in the 1920s.
Johnson & Johnson
One of the most recognizable multinational corporations is -Johnson & Johnson. This company started 130 years ago. Johnson and Johnson emerged as a successful corporation in the pharmacy field. This company decided to resolve all the major problems consumers face in their daily lives, like – minor or significant wound healing, rinsing the mouth to kill germs, moisturizing the body with lotions, and instant treatment of headaches & heartburn treatment. Gradually, it grew popular in the field of medical devices and consumer products. This company has struggled to maintain its reputation as multiple lawsuits were filed against it. The recent allegation caught the attention of many Johnson and Johnson admirers: The baby powder was contaminated with Baby Powder. But the evidence proved those allegations as baseless. Today, Johnson and Johnson has continued to serve the people at the same pace.
McDonald's
In 1940, Richard and Maurice came up with Mac Donald's first-ever corporation in Bernardino, California. Then the famous golden logo came into being. The company was renamed as a burger stand before it came up as a successful enterprise. Because of the continuous efforts of Richard & Maurice, Mcdonald's crossed all the hurdles that came its way. Many times, Mcdonald's faced a reputation crisis, which it tried to get rid of with the help of social media campaigns. Other times, it launched too many food items at one time, which failed to gain popularity among people.
Also read: https://webeys.com/marketing-tips-that-will-make-your-business-stand-out/