Before we buy paintings online it is necessary to know the origin of paintings. This helps us not only connect with paintings but also with the traditions of India
Origin of Paintings
According to mythology, art was transmitted from the deities to humans. Painting's divine origin is mentioned in the Mahabharata, where Nara and Narayana meditate in penance in the Badari grove. During this time, Indra sent a group of celestial damsels to disturb their chastity. Narayana, undeterred, took a fresh mango leaf and, with its juice on its thigh, drew the beautiful form of a nymph. It was out of this sketch that Urvashi was conceived, whose superior grace and perfection put the damsels to shame. The skill was later passed on to Visvakarma, who spread the knowledge throughout the world. 
Well, the roots of Indian art can be traced back to civilization. The majority of Indian art forms are believed to have originated during the peak of the Indus Valley Civilization. Researchers have discovered prehistoric cave paintings and carvings in India, an early art form that involved carvings or drawings on cave rocks. Bhimbetka petroglyphs in central India are believed to be at least 290,000 years old. Humans and animals continued to be depicted in cave paintings. The oldest examples date back to approximately 7000 BCE. During the 16th century and up to the mid-19th century, the rule by the Mughals changed the entire complexion of India, leaving a lasting impression on the country's culture, clothing, and most importantly its art and paintings.  
In India's culture and arts, the western and European influences of the 17th century are still clearly visible today.  Western and European influences resulted in local artistic traditions blending with foreign influences. There developed a romanticized Indian style that exaggerated traditional ornamentation in order to please European shoppers. Before we dwell to buy paintings online let's know the different types of paintings.
Types of Indian Painting:
Traditional Indian Art consists of religious characters (Gods and Idols) in Hinduism, Islam, and Buddhism which have been a common theme throughout the centuries. Ancient sculptures and cave paintings mainly showed the shapes of humans, myths, elaborate ornaments, and animals. These art types were previously solely found in wall paintings or murals. However, you can buy Indian paintings online on canvas, paper, linen, and other materials. Here is a list of many Indian art styles, some of which are still practiced 
Madhubani Painting
Madhubani painting or Mithila art is a form of art that began in Nepal's Janak kingdom and is currently found in Bihar. These paintings or wall murals portray gods, wildlife, and flora, and are mostly done by women. This art genre is known for its vivid depiction of customs and cultures, and it is characterized by geometric patterns. Buy paintings with a Madhubani theme from Dirums.com.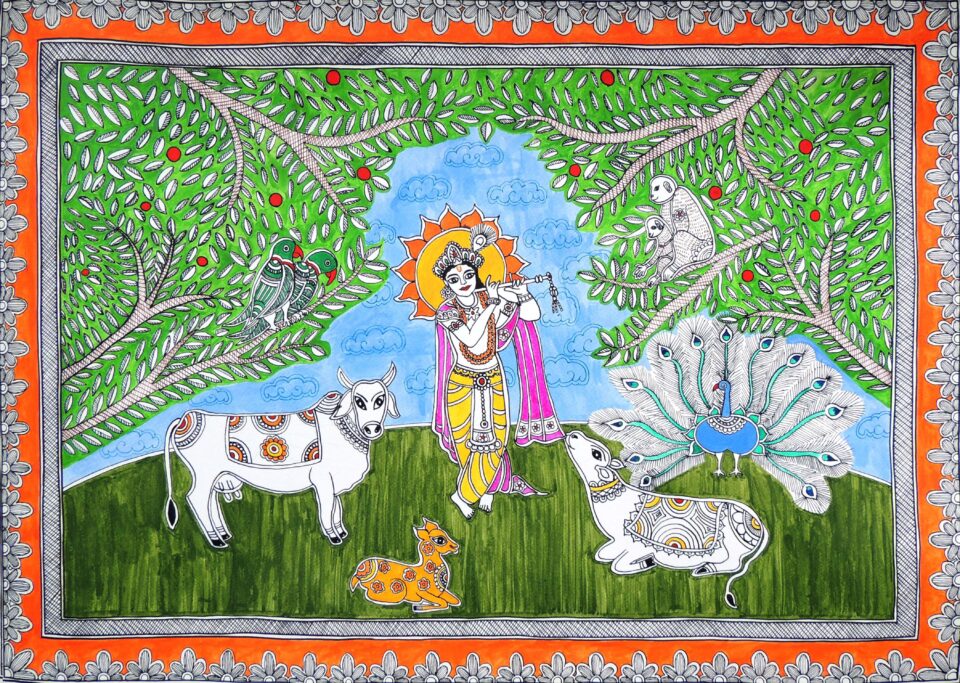 Pattachitra Painting
Pattachitra is the common name for these traditional paintings (Chitra), which were produced on fabric (patta) that had been transformed into canvas using natural gum and chalk. Pattachitra paintings have been thriving in the temple town of Puri since the 12th century AD. Skilled chitrakars adorned canvases, temple walls, and the walls of residences with intricate artwork at weddings and other joyous events. Heroic tales of gods and goddesses from the Mahabharata and Ramayana epics are shown in vivid red, white, and yellow paintings with a distinct style that has fish-like eyes, lyrical swinging bodies, and dots that adorn the canvas like gems and stars splashed across. Explore and buy paintings online with Dirums.co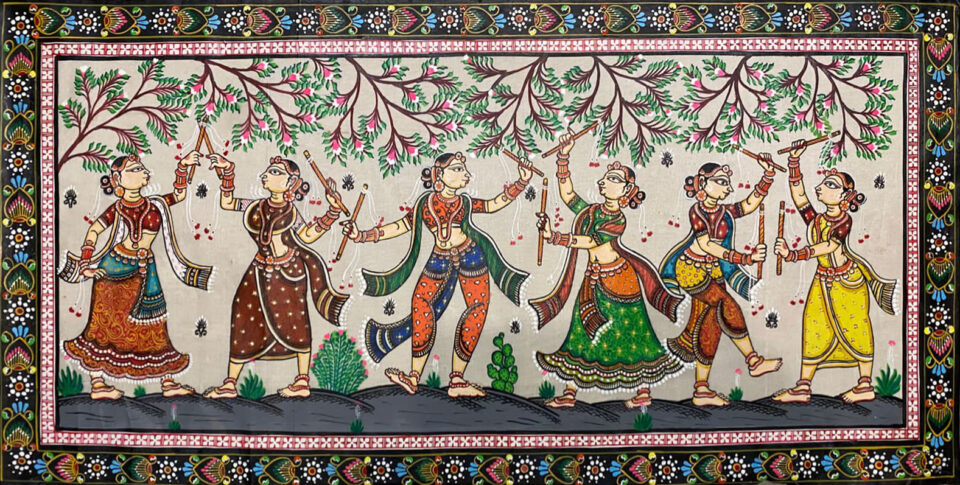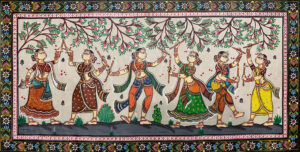 Gond Painting
One of the major tribes in India produces gond paintings, a style of painting from folk and tribal art. The word "Gond" is derived from the Dravidian phrase "Kond," which means "the green mountain." While Madhya Pradesh is said to be where Gond paintings are most prevalent, they are also highly popular in Andhra Pradesh, Maharashtra, Chhatisgarh, and Odisha. The best way to characterize Gond paintings is as "online work" that has a direct impact on the viewer. Lines are used in such a way that the still photos appear to be moving. To convey a stronger sense of movement and provide more depth, dots and dashes are added.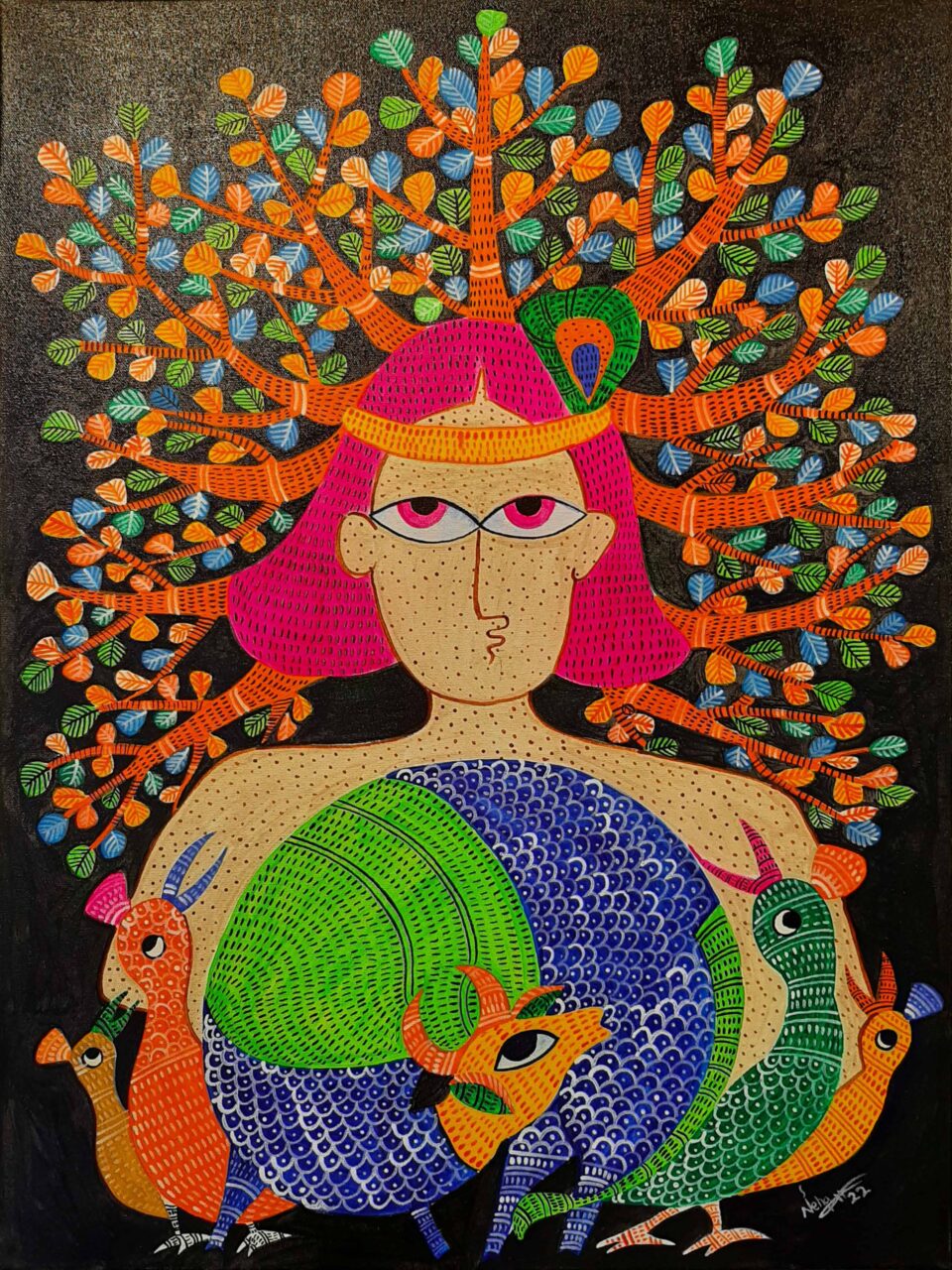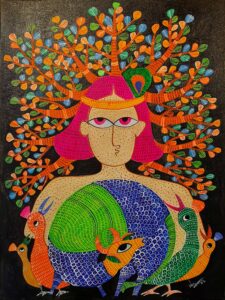 Kalamkari
This art has been practiced for over 3000 years and has a strong tie to Persian patterns. Kalamkari is derived from the word Kalam, which means "drawings with a pen."  Earthy colors like green, rust, indigo, mustard, and black are used in Kalamkari art. This art is still used in ethnic apparel today and represents everything from animals and flora to epics like the Mahabharata and Ramayana.
Also, visit to explore the most beautiful paintings in Online Art Gallery in India
So, next time you go to buy paintings online you already know their origin. You can choose the perfect artwork to give that traditional touch to your house. This, would in turn also help to keep some of the traditional art alive and promote the traditional artists. It will inspire them to create more traditional paintings.
Also, read interesting blogs at Webeys